Nawab Sahab by Attar Darbar is an Oriental Vanilla scent. The scent highlights red rose, sandalwood, mint, vanilla, caramel, agarwood (oud) and saffron. It has an excellent, cooling character with energy; lemon and lime strips are very unmistakable, a couple "genuine" spices in the blend; cilantro leaf and mint-and some lavender. The "rose" is just damascene, Oudh is in ardent droning and of the best quality.
Golden Musk Attar by Attar Darbar is a Sweet-smelling Fougere aroma for men & women. Golden Musk is a superior assortment of Attar Darbar. Top notes are Lemon, Neroli, Bergamot and Rose de Mai; center notes are Hyacinth, Cedar, Clary Sage and Geranium; base notes are Tonka Bean, Musk and Golden.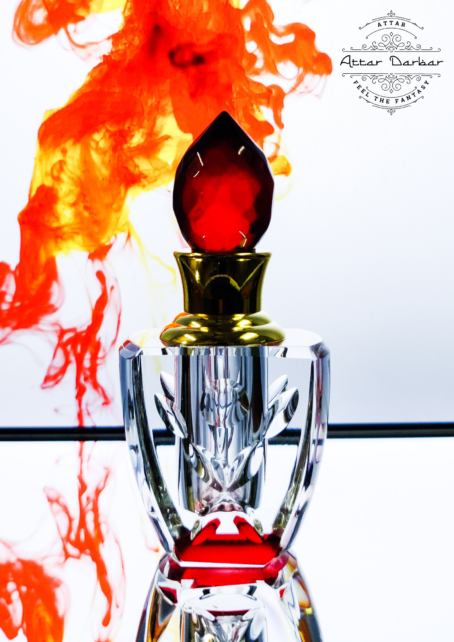 Kashab Al-Oud Attar by Attar Darbar, a smell of premium aromas is a Golden Woody scent for men & women.
The scent highlights agarwood (oud)
Royal Aroma Attar by Attar Darbar is a Woody Flower Musk scent. Top notes are Ocean Notes, Bergamot, Melon and Galbanum; center notes are Lavender, Violet, Jasmine and Rose; base notes are Musk, Sandalwood, Cedar, Patchouli and Golden.
Ajmal Blue Attar by Attar Darbar is a refined and a modern French scent, this manly new fluid aroma obliges the contemporary preferences of vivacious young fellows. Presenting tart smells of the mid year, this organization offers an invigorating decision with a propensity for nature. A recognized frosty smell that articulately mixes top new notes included bergamot, lavender and watermelon with animating fixings like lotus and jasmine that structure the center of the aroma. This aroma reverberates with sandalwood, musk and golden at the base.
Black Jack Attar Darbar from premium collection of Attar Darbar. The "breeze" accord, jasmine and saffron, sits sheer and gently spiced on the skin, driving path for the cedar-driven mix of woods that make up the hearty and popping "heat" accord.
Oud Wood Premium Attar by Attar Darbar is an arrangement of colorful, smoky woods including uncommon oud, sandalwood, rosewood, eastern flavors, and sexy golden—uncovering oud's rich and convincing influence. Smoky, incense-filled sanctuaries and an enthusiasm for uncommon, valuable oud wood motivate spearheading structure of intriguing woods and flavors.
Al Madinah by Attar Darbar is an enduring Attar. The Aroma Highlights citruses, orchid, rose, jasmine, saffron ,sandalwood and Cedarwood.
It has a Sweet flower Aroma,the kind you won't stop loving.It comes in Glass bottle with move on and screw cap.It has a Manly Fragrance and is entirely reasonable for the Late spring.
At the point when You Apply it,You will distinguish a weak musk like Oud straight after its application, at that point, all the while will the rose shows up and afterward a delicate lively touch from citrus.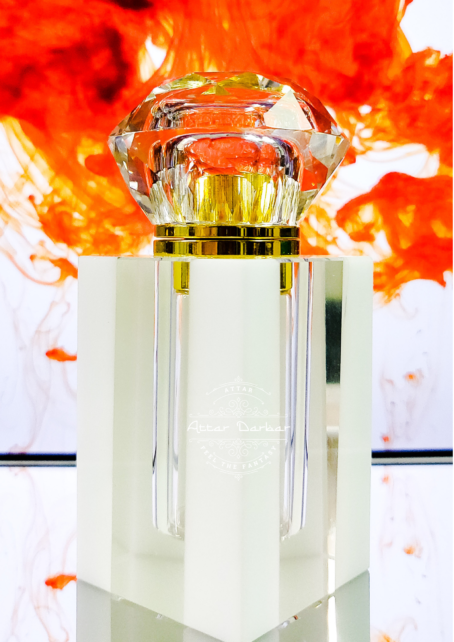 Al Kaaba by Attar Darbar is a lovely agarwood scents, this one is for you. Attar Al Kaaba is about Arabic custom finished with deference and quality. The blend of agarwood, roses, musk and saffron is exotic and agreeable. The agarwood is resinous, yet not all that thick, has something somewhat fiery and sweet, and mixes consummately with a velvety rose and a rich woody musky drydown. There is additionally a slight trace of saffron contained inside this oil. Just 3-4 drops are sufficient to make you perfumed all the day, without irritating others. This fantastic aroma oil draws out the best of what the arabic perfumery can bring to you in the event that you love agarwood and roses.